Click the company logos to visit their websites:

HEAT-MX™ is a brand of innovative thermal insulation material offering a wide range of products based on performance and application needs of such consumer products as winter garments, gloves, footwear, sleeping bags, home textiles, food bags, etc. In addition to the industry leading thermal performances, HEAT-MX™ offers breakthrough technology features never-before-seen in the industry both performance-wise and environmentally. With this reason, HEAT-MX's products and technologies have been recognized by the industry's most reputable ISPO TOP OF INNOVATION AWARDs. Furthermore, HEAT-MX™ created the most sustainable technology platform in the global textile industry, named as CLEAN RECYCLING INITIATIVE™, and donated it for free to the non-profit organization named the same. HEAT-MX has always committed itself on truly sustainable technologies as one of the most important operational values since its inception and will continue to operate in the same way.

HEAT-MX ™ est une marque de matériel d'isolation thermique innovante offrant une large gamme de produits tels que les vêtements d'hiver, les gants, les chaussures, les sacs de couchage, les textiles de maison, les sacs alimentaires, etc. Nos technologies sont adaptées aux besoins de chaque produit. Nous offrons non seulement la meilleure isolation thermique pour vêtements, mais aussi des fonctionnalités technologiques révolutionnaires jamais vues dans l'industrie, à la fois en matière de performances et pour le bien de l'environnement. C'est pour cela que les produits et technologies de HEAT-MX ont été reconnus par les ISPO TOP OF INNOVATION AWARDS. De plus, HEAT-MX™ a créé la plateforme technologique la plus durable de l'industrie textile mondiale, nommée CLEAN RECYCLING INITIATIVE™, et en a fait don gratuitement à l'organisation à but non lucratif du même nom. En tant que valeur principale, HEAT-MX s'est toujours engagé à produire des technologies véritablement durables. Nous le faisons depuis notre création et nous continuerons de le faire.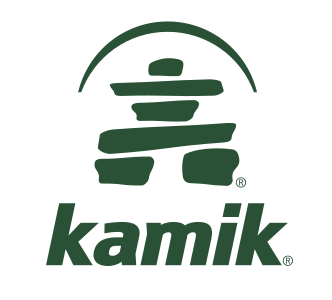 At Kamik, we offer a complete line of versatile footwear and apparel for the whole family. Dependable and durable, our products keep playful feet dry, warm and comfortable year round, from the first spring puddle jumps to the last wintry snowball fight. We are a proudly Canadian company based in Montreal with a century-long history and more than 400 employees in our plants across Québec, Ontario and New Hampshire, USA.

Chez Kamik, nous offrons une gamme complète de chaussures et de vêtements polyvalents pour toute la famille. Fiables et durables, nos produits gardent les pieds au sec, au chaud et confortables toute l'année, des premiers sauts printaniers à la dernière bataille de boules de neige hivernale. Nous sommes une entreprise fièrement Canadienne basée à Montréal avec une histoire centenaire et plus de 400 employés dans nos usines au Québec, en Ontario et au New Hampshire au Etats-Unis.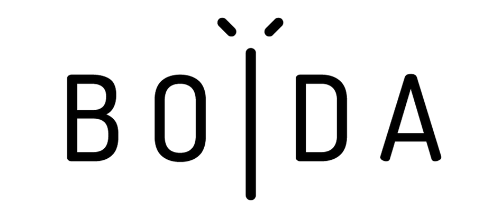 Every year, more than a billion animals are slaughtered to make leather and down. Boïda wants to help end this senseless violence by offering a line of vegan outerwear. Our coats and jackets are lightweight, ultra-warm, and made of synthetic and plant-based materials. Since launching the first model in Montreal in 2018, the VEGAGOOZ line has been promoted at a sustainable fashion popup-store in New York, before making its way to the world premiere of Vegan Fashion Week in Los Angeles, and has been presented at various vegan-related events. Our collection is currently available online at boidaouterwear.com Join us in being a voice to speak up against the exploitation of non-human animals. Because compassion never goes out of style.

Chaque année, plus d'un milliard d'animaux sont abattus pour fabriquer du cuir et du duvet. Boïda veut contribuer à mettre fin à cette violence insensée en proposant une ligne de vêtements d'extérieur véganes. Nos manteaux et vestes sont légérs, ultra-chaude et fabriqués de matériaux de sources synthétiques et végétales. Depuis le lancement du premier modèle à Montréal en 2018, la ligne VEGAGOOZ a été promue dans un popup-store de mode durable à New York, avant de se rendre à la première mondiale de la Vegan Fashion Week à Los Angeles, et a été présenté lors de divers événements liés au véganisme. Notre collection est actuellement disponible en ligne sur boidaouterwear.com Rejoignez-nous pour être une voix qui s'élève contre l'exploitation des animaux non-humains : parce que la compassion restera toujours à la mode.

Firmly believing that comfort and warmth should be accessible to everyone and not just the privileged few, Tai Lung Canada Ltd. is committed to providing families across the country with high-performing and reliable winter footwear at a price all can afford. Working together with companies across the world including those in Europe, Chile, Russia, and North America, we combine industry experience and market insights with the latest materials and technologies to offer additional benefits to our customers season after season. Through our AbsoluteTM and Ice Fields® labels, as well as private label partnership with various national retailers (e.g. Canadian Tire, Mark's Work Wearhouse, and Wal-Mart Canada) we are not only proud to have been entrusted by a generation of Canadians to look after their footwear needs, but also continuously strive to serve the generations to come.

Croyant fermement que le confort et la chaleur doivent être accessibles à tous et pas seulement à quelques privilégiés, Tai Lung Canada Ltd. s'engage à fournir aux familles à travers le pays des chaussures d'hiver performantes et fiables à un prix abordable pour tous. En collaboration avec des entreprises du monde entier, y compris celles d'Europe, du Chili, de Russie et d'Amérique du Nord, nous combinons l'expérience de l'industrie et les connaissances du marché avec les derniers matériaux et technologies pour améliorer nos produits et offrir de nouveaux avantages à nos clients saison après saison. Grâce à nos marques AbsoluteMC et Ice Fields®, ainsi qu'à nos partenariats M.D.D. (marque de distributeur) avec divers détaillants nationaux (par exemple, Canadian Tire, Mark's Work Wearhouse et Wal-Mart Canada), une génération de Canadiens nous a confié leurs besoins en chaussures, nous sommes non seulement fiers de les servir, nous nous efforçons également continuellement de servir les générations à venir.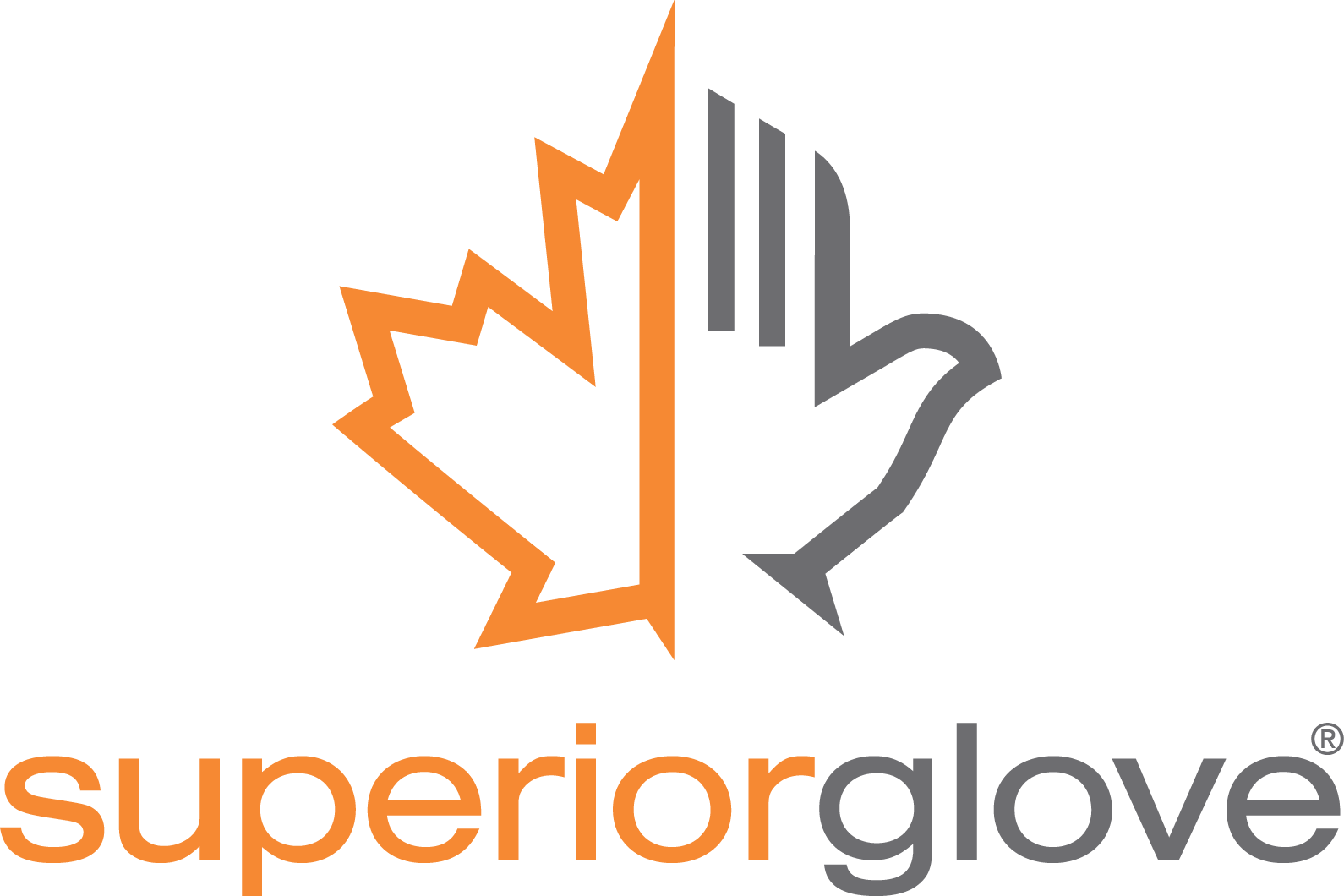 Superior Glove is a leading innovator in the design and manufacture of safety gloves. Since 1910, we have been protecting workers across the globe with specialized hand protection for every major industry. Superior Glove products are engineered at our headquaters in Ontario. We have 3 Canadian glove factories producing hundreds of styles of gloves. Innovation is at the core of what we do. We make many technical glove styles, that lead the industry in different categories like cut resistance, puncture resistance, winter warmth and extreme high heat protection. Our 400 Canadian team members are very proud of the high quality gloves we make to protect working hands.

Superior Glove est un innovateur majeur dans la conception et la fabrication de gants de sécurité. Depuis 1910, nous protégeons les mains des travailleurs du monde entier grâce à nos technologie spécialisées pour chaque grande industrie. Les produits Superior Glove sont conçus à notre siège social en Ontario. Nous avons 3 usines de gants canadiennes produisant des centaines de styles de gants. L'innovation est au cœur de ce que nous faisons. Nous fabriquons de nombreux styles de gants techniques, qui dominent l'industrie dans différentes catégories telles que la résistance aux coupures, la résistance à la perforation, la chaleur hivernale et la protection contre la chaleur extrême. Les 400 membres de notre équipe canadienne sont très fiers des gants de haute qualité que nous fabriquons pour protéger la main d'oeuvre.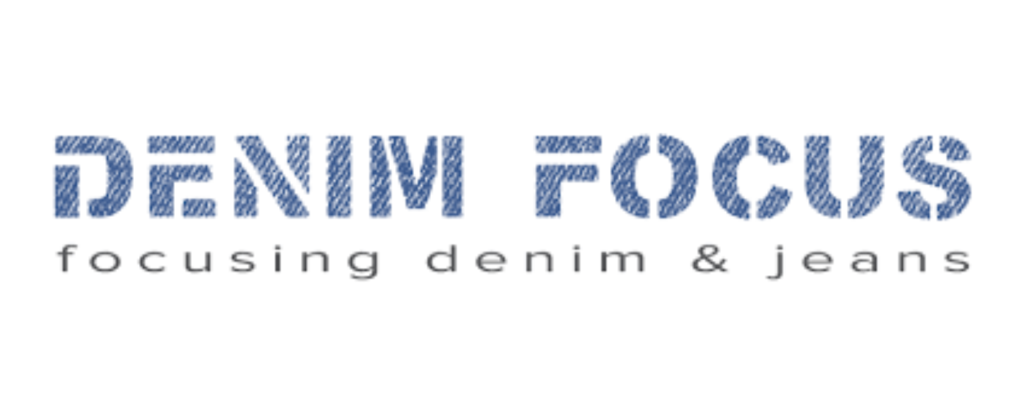 'Denim Focus' is a special development from 'Marketo Services', the one-stop marketing and promotion service provider company after the success of 'Textile Focus'. Based on our experience and industry feedback, the all-new bi-monthly English magazine 'Denim Focus' is an open knowledge and information hub for the industry focusing on denim & jeans. Denim Focus covers every aspect of the denim & jeans industry, including and not limited to trade & business, innovation, sustainability, marketing, fashion, design, and production.

Denim focus will keep you updated with the latest news and views from the denim fraternity, analyze and explain to you the latest innovation and developments in the technology and fashion world, and mesmerize you by showcasing the hottest denim designs and trendiest denim outfits. We aim to inform and enlighten our readers about all the happenings worldwide with our exceptionally designed printed version magazine, the web version, and social media platforms. Denim Focus will also actively participate and independently organize webinars, seminars & symposiums, talk-show, round-tables, fair, and exhibitions around the year to provide complete information and promotion solutions in the denim industry. With all these unique features and options, Denim Focus aims to be the prime gateway for your business promotion and development.

For more info: info@denimfocus.net